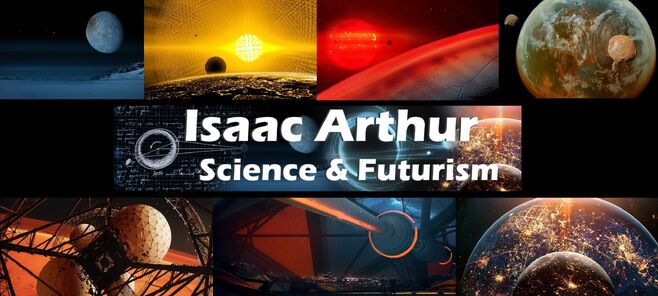 Welcome to Science & Futurism
Edit
This is a source of information dedicated to the concepts explored in the Youtube channel, Science And Futurism With Isaac Arthur. If you are into future-tech, physics, sci-fi, or space exploration, this is the place for you! Here we will be looking at such topics as robotics, transhumanism, the Dyson Swarm and methods for Rocket Propulsion and that is just scratching the surface of what we have to explore! If you haven't had the chance yet to check out Isaac's videos, I strongly suggest that you look us up on Youtube and invite you to join the discussion on our Facebook page.
Latest activity
Edit
Photos and videos are a great way to add visuals to your wiki. Find videos about your topic by exploring Fandom's Video Library.
Ad blocker interference detected!
Wikia is a free-to-use site that makes money from advertising. We have a modified experience for viewers using ad blockers

Wikia is not accessible if you've made further modifications. Remove the custom ad blocker rule(s) and the page will load as expected.